Individual Stress Reduction
Individual Stress Reduction Coaching
You know your life is stressful. Don't accept that stress and suffering as a necessary evil. I provide personalized life coaching for individuals searching for a drug free way to reduce stress, anxiety, depression and chronic pain utilizing the foundational attitudes of mindfulness and meditation. Never meditated before or think it's not for you? Perfect! I'll help dispel the myths and show you how to overcome the obstacles to this ancient practice. An ancient practice with the backing of 21st century technology and research. I'll focus on your personal concerns and goals to develop a plan that can free you from the bondage of years, or most likely, decades of unhealthy habits. Yes it will take some work, but aren't you worth it? All of the work we do together will come from a place of compassion, free of judgement.
Documented benefits of mindfulness based stress reduction include reducing stress, anxiety, depression, chronic pain, and increasing resilience and work productivity. The world may still be full of chaos, but you can learn how to resist being pulled into unnecessary drama, quiet your internal critic and develop a greater sense of serenity.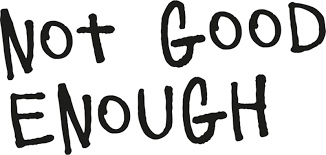 Is this your inner critic?
Let me help you change that narrative .
Learn how to eat mindfully.
The opposite of being mindful, is rather simply, being "mindless." Another way of describing that state is when we are on autopilot, a complete lack of awareness of what's happening in the present moment. Nowhere does that happen more often than when we eat. Food is of course necessary to our survival and source of great social enjoyment. But it is for many a source of great anxiety, depression, guilt, shame and premature death. We read countless books on what to eat, but rarely get off autopilot long enough to contemplate why we eat. Learning to be aware of the emotional triggers for food, from a perspective of compassion and kindness, leads to a greater ability to control what and when you eat, and how much. This is just one example of how incorporating mindfulness into your life can reduce emotional stress, and make you physically healthier.
Meditation - the way into Mindfulness
I enjoy teaching people to meditate. People spend a fortune exercising their body. But what about exercising your brain? Both are vitally important. Meditation is a 2600 year old tradition with many benefits in today's fast paced world. I often introduce people to 21st century technology in the form of the MUSE headband. The MUSE headband gives real-time neurofeedback on your meditation session which can greatly accelerate your practice, and the benefits. I use it myself.
Here's a snapshot from one of my recent sessions.
Appointment times are flexible at my office at Good Therapy LLC 11438 Lebanon Rd,Suite H, Cincinnati, OH 45241. Fees for coaching sessions are $100. I do not accept insurance for coaching clients and that policy has several significant benefits. A cash only practice keeps the insurance company out of the coaching sessions. That means that my coaching clients don't have to fear their insurance company reading about their diagnosis, session notes and progress. Therefore only myself and inviduals you specifically designate will have access to your most personal information.
Mindfulness Based Stress Reduction (MBSR) Groups
Developed by Jon Kabbat-Zinn, MBSR is a proven group intervention to help decrease stress, anxiety, depression and chronic pain. The course lasts 8 weeks and is usually taught in the evening. You will learn the foundational attitudes of mindfulness and how to incorporate them into your daily life. You will learn a variety of ways to meditate, and the best thing is -- no experience is necessary! The group supports one another throughout the 8 weeks providing the encouragement to overcome obstacles that may have kept you stuck for decades. In addition I invite all MBSR participants into a close Facebook group to provide a forum for support and links to helpful videos and articles in between each class.
Contact me with your interest or questions. New groups are posted on the Register page of the website. If there isn't one currently listed, drop me a line and I'll work on setting up a new MBSR group.
No one is too old to rewire their brain. Doesn't it make sense to invest the time, energy and care into strengthening the most important organ we own? Call 513-666-1413 or email now to learn how to achieve the happiness, productivity and peace you deserve.
Now available: Online Therapy (Coaching) / Internet Therapy via videoconference for those not local to Cincinnati area or unable to attend in person.
Mindfulness stress reduction coaching is also available in Oakley at Beyond Exercise Fitness Studio. Schedule an appointment and see pricing at this studio.